Company Profile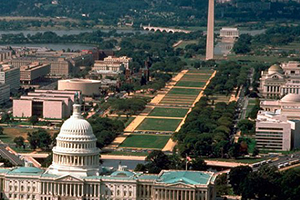 REA, based in Washington, DC and incorporated in Maryland in December of 1995, is a diversified, high tech, 100% minority-owned business. REA provides Management, telecommunications, consulting, organizational, and business improvement support services to Federal, State, and Local Government Agencies. REA has positioned itself with Government agencies for immediate service procurement through its General Services Administration (GSA) IT 70 Federal Supply Schedule #GS-35F-0454K and other Contract Vehicles, such as the District of Columbia Supply Schedule (DCSS) and State of Maryland Consulting And Technical Services+ (CATS+) contract. REA is certified as a Small, Minority and Disadvantage Business Enterprise with the District of Columbia of Small and Local Business Development's (DSLBD's) office , Maryland Department of Transportation (MDOT), District of Columbia Dept. of Transportation (DDOT), and Washington Metropolitan, Authority, Transit Association (WMATA).
REA solutions are based on best-in-class industry practices and leading state-of-the-art data and voice communications products, detailed systems engineering, complete installation, and customized maintenance services for Local Area Networks (LAN), Wide Area Networks (WAN) and Security Surveillance Systems.
REA's designs, installations, maintenance and training include, category 5 enhanced, category 6 UTP, Coax and fiber optic cables for horizontal distribution of voice, data, and video. REA provides the interconnections for high-speed data links via sophisticated transmission and routing equipment.
REA is committed to providing quality service and has developed and implemented an ISO 9001 compliant quality management system that covers the design, production, installation, and servicing of the company's products/services.
REA accepts responsibility for the complete satisfaction of its customers. We exercise this responsibility through adequate training of our employees, adherence to proven procedures, and total commitment to maintaining a company culture that fosters continuous learning.
REA has received a number of awards and letters of commendations for outstanding services.